Savour the cool under the shady trees, in a garden suspended in time
The idea behind Villa Boscarino's restoration project also includes the enhancement of its outdoor spaces. Here, where originally you had countryside and wild and rugged vegetation, an idea was conceived to recreate the atmosphere of a typical Mediterranean garden, amidst aromatic bushes and century-old trees, fruit trees and multicoloured flowering hedges. A concept of hospitality that focuses on wellbeing, unhurried gestures and the beauty of the changing seasons, providing a wealth of ever-new inspiration. Villa Boscarino's private garden, with its two thousand square metres, has been lovingly restored to offer an authentic experience with nature.
A place to relax amidst the chirping of birds and the scent of flowers, in a sensory experience of well-being and serenity.
A multifaceted garden, the ideal venue for events and weddings, tastings and yoga classes. For making all your wishes come true.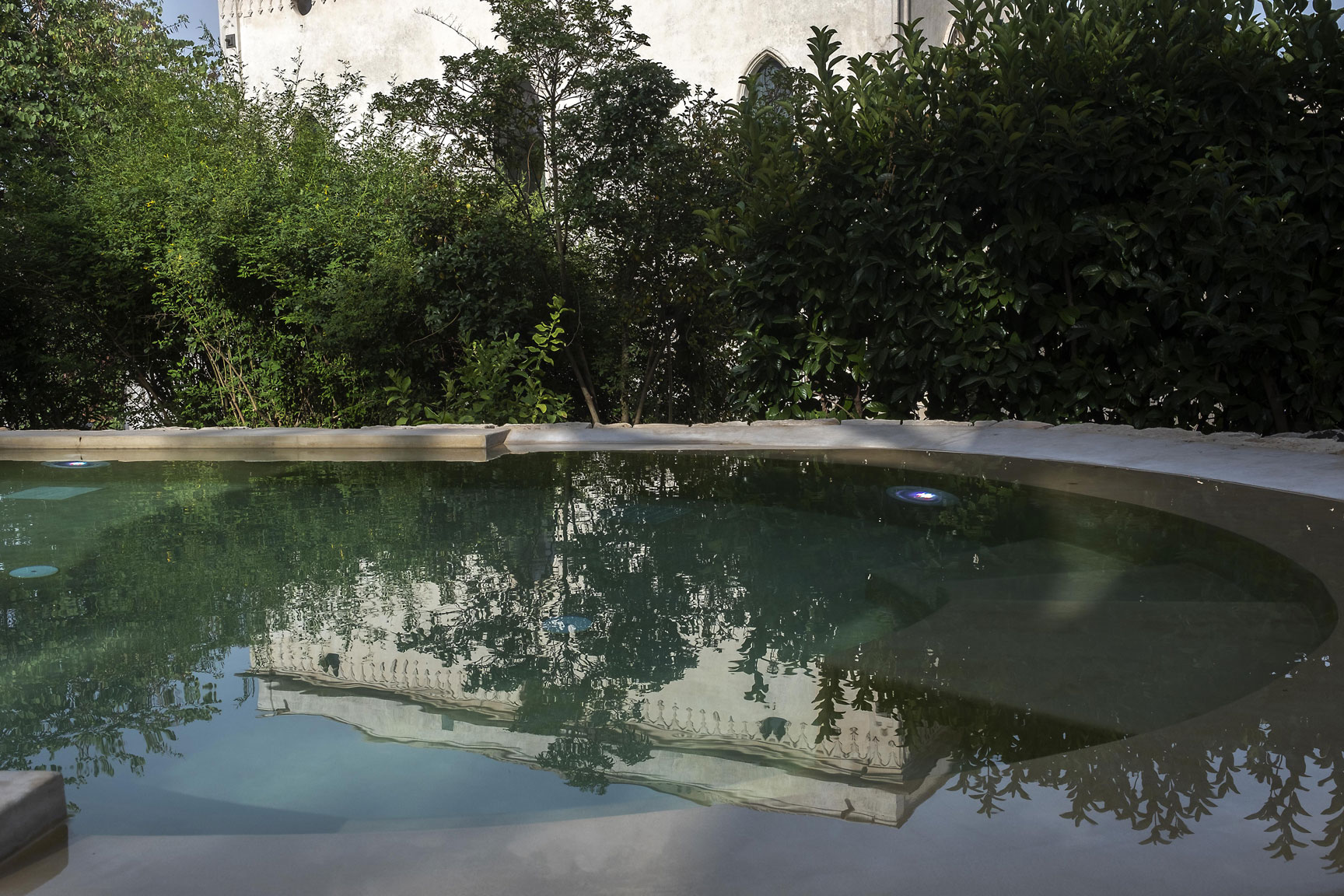 Relax in nature
Our garden at Villa Boscarino is a place where you can cool off in the swimming pool - open during summer - relax in the sun in the solarium, or enjoy the shade under the trees.The solarium also serves as a small fitness and wellness area, where we offer yoga classes and wellness treatments. Villa Boscarino's idea of hospitality is linked to the concept of wellness and rediscovering contact with nature and with oneself, through unique experiences designed for guests wishing to discover and enjoy the very best of Sicily.
DISCOVER THE VILLA ⟶